Energy company Tokyo Gas has entered into a joint venture with Mitsubishi Corporation (Mitsubishi) which will assess the feasibility for a synthetic methane supply chain in liquefied natural gas (LNG) exporting countries.
To support its target to achieve carbon neutrality by 2050, Japan's recent sixth Strategic Energy Plan emphasised the necessity to replace natural gas with synthetic methane.
The partners will explore synthetic methane produced from green hydrogen using renewable electricity and captured carbon dioxide (CO2), essentially utilising a circular economy of renewable energy.
To mitigate costs and excess emissions, the study will examine the potential for creating a supply chain that uses existing infrastructure to liquefy and transport the methane.
This will be built upon by Tokyo Gas contributing its experience and know-how in hydrogen and methanation technologies, as well as LNG value-chain development, and MC bringing a background in LNG projects and renewable energy initiatives.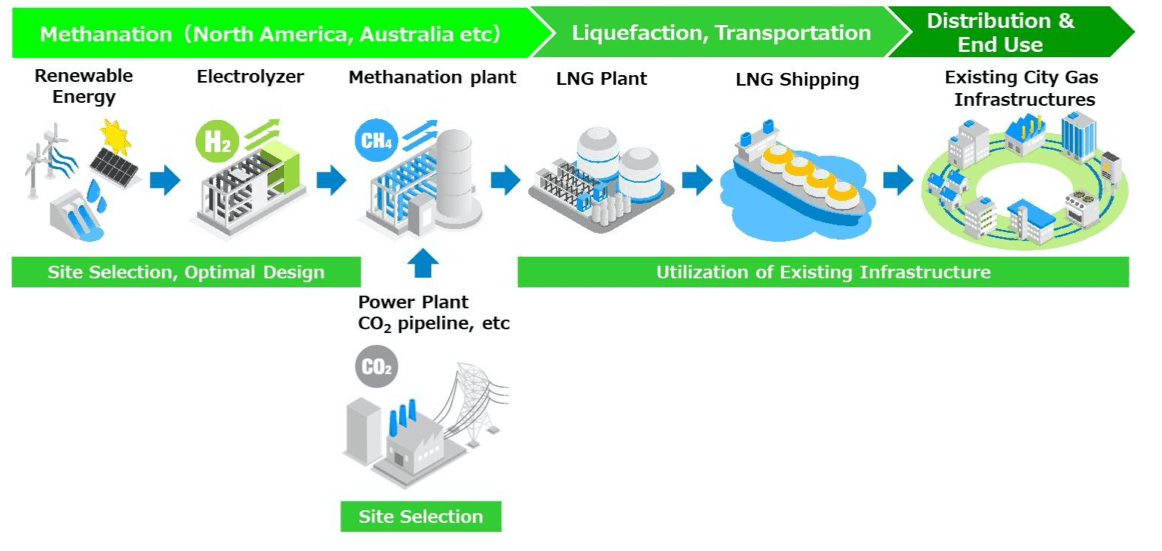 ... to continue reading you must be a member