Representatives from four major industrial gas associations descended upon Singapore on 28th Feb – 1st March for the biannual meeting of the International Harmonisation Council (IHC).
Comprised of members from the Compressed Gases Association (CGA), the European Industrial Gases Association (EIGA), Japanese Medical Gases Association (JIMGA) and Asia Industrial Gases Association (AIGA), the meeting was hosted by AIGA and attended by 21 delegates from IHC, AIGA TC & Work Groups, AIGA China and special invitees from IGAS, Singapore.
Discussions at the meeting explored a range of topics from the sharing of safety and liaison reports by Regional Associations to the establishment of the 'thought leadership' of the industrial gases industry relating to hydrogen safety.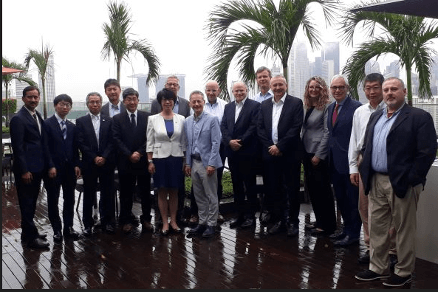 The event also featured a review of progress with ongoing harmonisation projects and prioritisation of future projects, in addition to the promotion of harmonisation work and the urgent need for safety education and awareness campaigns in the hydrogen mobility and clean energy sphere.
Updates were given from standards development at ISO, UN, ISBT, WHO in areas that have an impact on the gas industry.
AIGA board members led by John Panikar, Board President, hosted a dinner on 27th Feb in honour of IHC delegates and the IGAS team led by Michael Tan (Board Chair) sponsored the IHC dinner on the following day.
The next IHC meeting has been scheduled for 29-30th August 2023 and will be hosted by the CGA in McLean, Virginia, USA.