China will compete with Europe for limited LNG volumes amid continuing market volatility in the near term, according to the Shell LNG Outlook 2023 report.
The report notes that China's role has changed from an LNG growth market to a 'flexible market' amid the energy and geopolitical changes, and that coal use has rebounded in major Asian economies.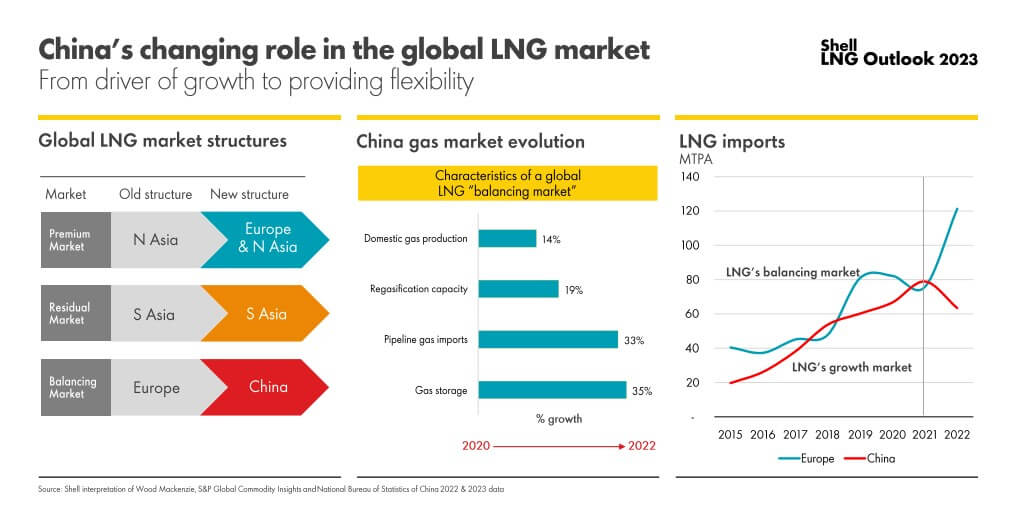 It states the loss of Russian piped imports has 'structurally altered' Europe's gas market and gas demand 'destruction' has heavily impacted Europe's industrial sector, particularly the fertiliser market, but also chemicals, steel and cement.
European LNG imports soared 60% last year (up 45MT) to replace Russian gas although lower Chinese imports helped balance the global market. Global LNG trade hit 397m tonnes, a 16m tonnes increase on 2021.
... to continue reading you must be a member